The Tree Doctors are a leading professional tree surgeon and tree felling company in Halesowen, covering the whole of the West Midlands for commercial landscapes, residential properties and undeveloped open spaces.
We are passionate about what we do and are experts in our field to successfully treat a number of tree and vegetation issues.
As experienced tree surgeons we offer a wide range of services for commercial and domestic properties these include:
Site clearance services
Earthworks and groundworks
Stump griding
Hedge maintenance
Highway clearance
Storm damage tree removal
Logs and splitting
Deadwood and pruning
Woodland management
Tree felling and reduction.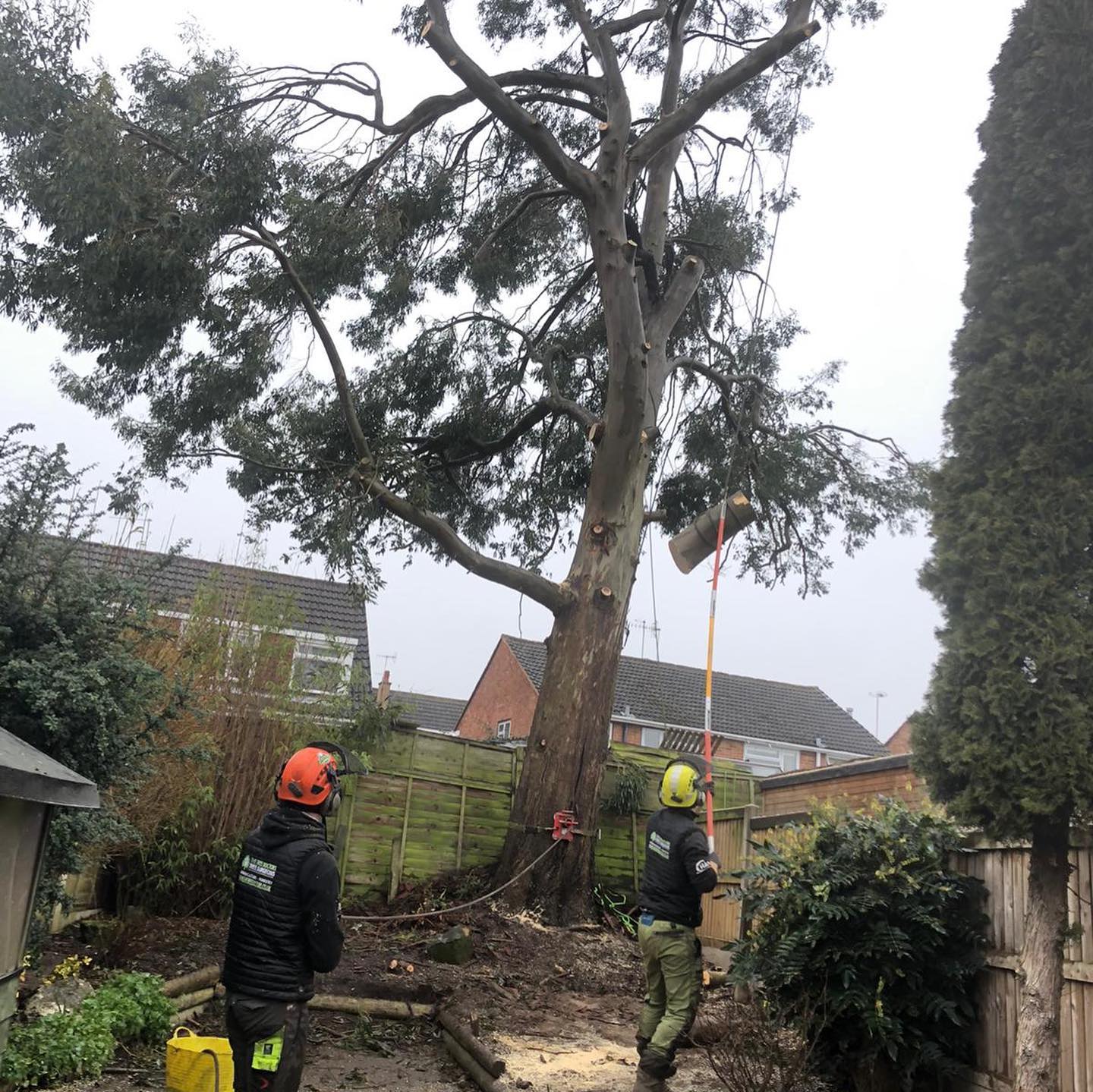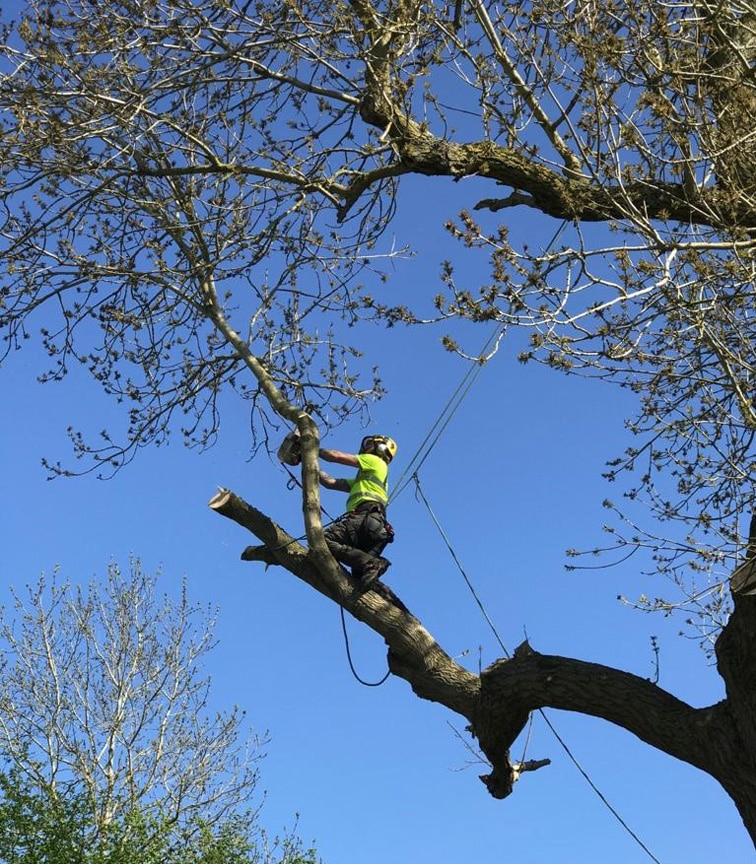 An established and experienced Tree Felling Company
One of the services we are particularly known for in our sector is tree felling and reduction making us the leading tree felling company in the West Midlands.  Tree felling is the process of cutting down a tree and removing all waste including brushwood, branches, and logs.  It is commonly referred to as tree removal.
If you need to remove a tree for any reason, even in difficult to access areas, then The Tree Doctors specialise in felling or dismantling any tree, no matter how large or dangerous.
Here at the Tree Doctors we genuinely love trees and will do our best to preserve trees as much as possible.  However, there are times when cutting down a tree is the only option for the best interest of safety, protect its surroundings or if it has a disease that could affect other trees and hedgerow.
Our team of experienced and qualified tree surgeons possess the expertise and awareness to successfully fell a tree cleanly and in a safe environment. As an experienced tree felling company we have access to the tools and equipment to hand fell trees efficiently predominantly using axe, chainsaw or saw. To complete the tree felling process we can often remove the stump using our stump grinding equipment, so no visible trace of the tree remains.
Why to Choose the Tree Doctors as your first choice for a tree felling company?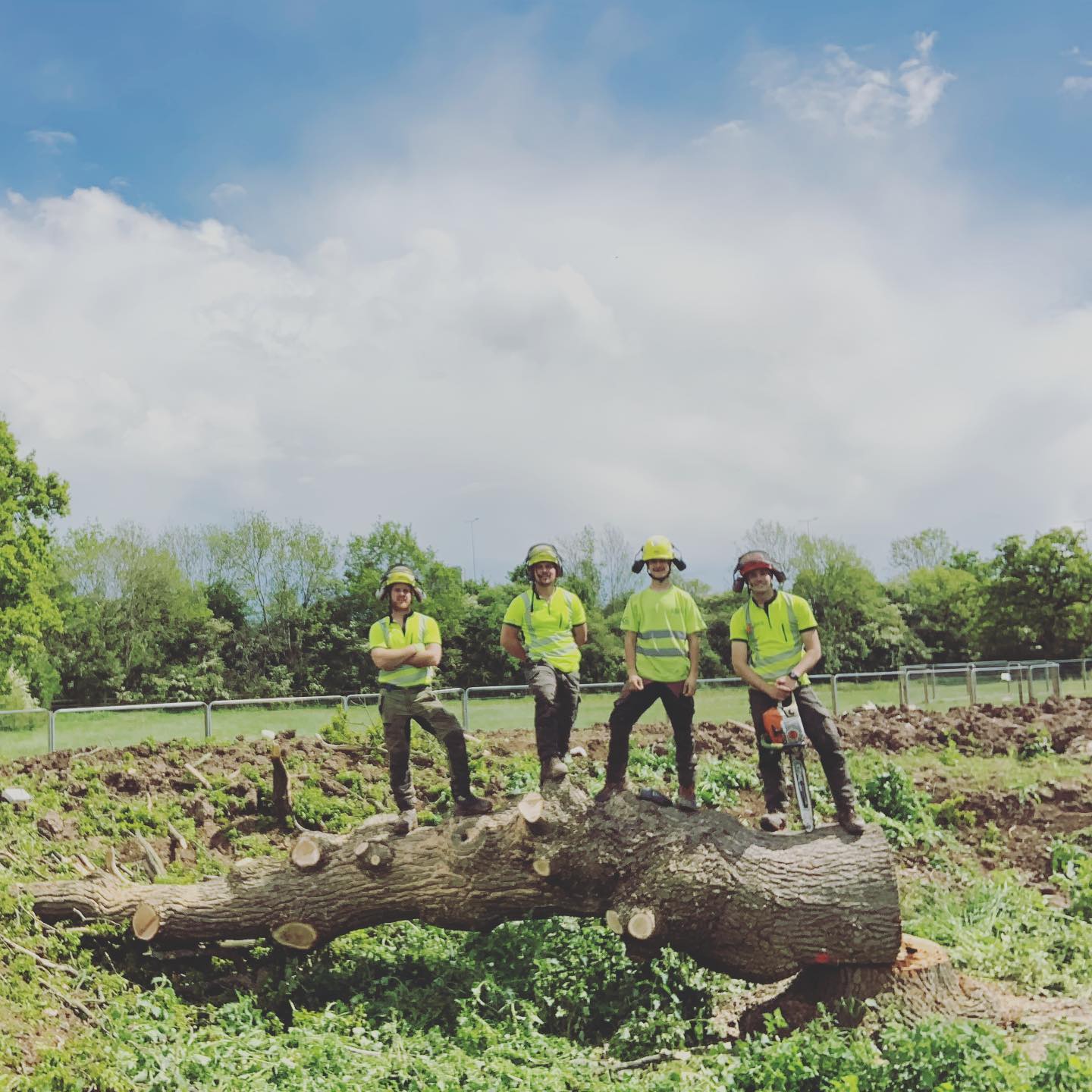 Provide a range of tree felling and other tree surgeon services for both commercial and domestic properties.
CHAS Accredited - The Tree Doctors are also pleased to be CHAS accredited, which is the UK's leading accreditation scheme for contractors. It helps contractors who want to adopt the best practices for risk prevention and continually meet excellent standards. It also helps us stay on top of ever-changing risk management standards helping us stay a leading tree felling company in the Midlands.
IPAF Certified
We have good connections with local authorities to gain the necessary permission to move forward with the removal.
We will get the job done no matter how long it takes or if any complications occur.
Our investment in a large range of the best equipment means each job done is completed quickly and safely the first time.
We offer an emergency 24-hour call-out service due to storm damage.
Highly recommended by our customers – check out our reviews here
Eco-friendly company
We remove all waste and dispose of this for you, so no mess is left behind.
Fully qualified – City and Guilds qualified including other professional associations
Free advice on the best solution for you and the tree.
If you have a tree you would like removed or need some advice on which of our services would be best suited to your needs, get in touch with the number one tree-felling company in the Midlands – The Tree Doctors. 
Contact us on 0121 585 8993 or complete the contact form below and one of our experts will be in touch.