Hedge cutting can be a long and arduous task for the land and home owner, our surgeons at The Tree Doctors have the precision and practice needed to make a cut hedge look attractive.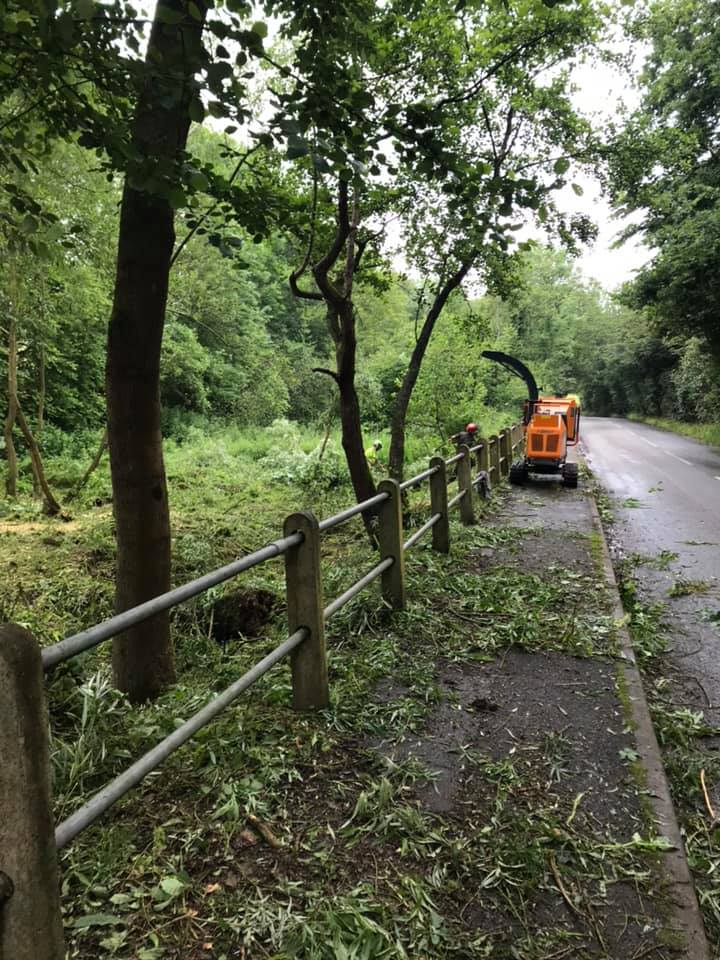 Professional Hedge Maintenance
Want to open up your view? Let The Tree Doctors reduce the size of your hedge with hedge maintenance
It's easy to let hedgerows grow to unattractive heights and unhealthy conditions therefore our specialised Tree Surgeons can offer an affordable and professional hedge maintenance service that makes it easy for land and home owners to attain a beautiful looking hedge. Whether your hedges are for decoration or protection, simply contact The Tree Doctors today who will always endevour to complete a job to your specific requirements.
The Tree Doctors are happy to prune and shape trees and hedges, giving your greenery a defined and appealing appearance. This hedge maintenance service is suitable for both domestic gardens and commercial areas. A well maintained and trimmed hedgerow will not only resolve neighbour disputes but it will improve the appearance of the entire surrounding area furthermore adding to the longevity of the hedge.  Using the right tools and incredible expertise, we can ensure that trees and hedges are properly pruned and shaped, without risking the health of the hedge or tree.
Our hedge maintenance service will also adhere to the recently produced legislation's and regulations,  that if not obeyed can result in a monetary penalty. The Doctors can schedule visits for as often as you need whether this be hedgerow reduction or just general hedge maintenance. The team of Tree Surgeons always clear up after themselves and can dispose of the hedge trimmings on request.