If you are in the unfortunate situation of needing an emergency tree removal, The Tree Doctors are the ones to call. The stress of an unexpected tree falling onto a road or property can be devastating, not only causing damage but also major disruption. A swift and efficient emergency tree removal is key to getting the area back to normal.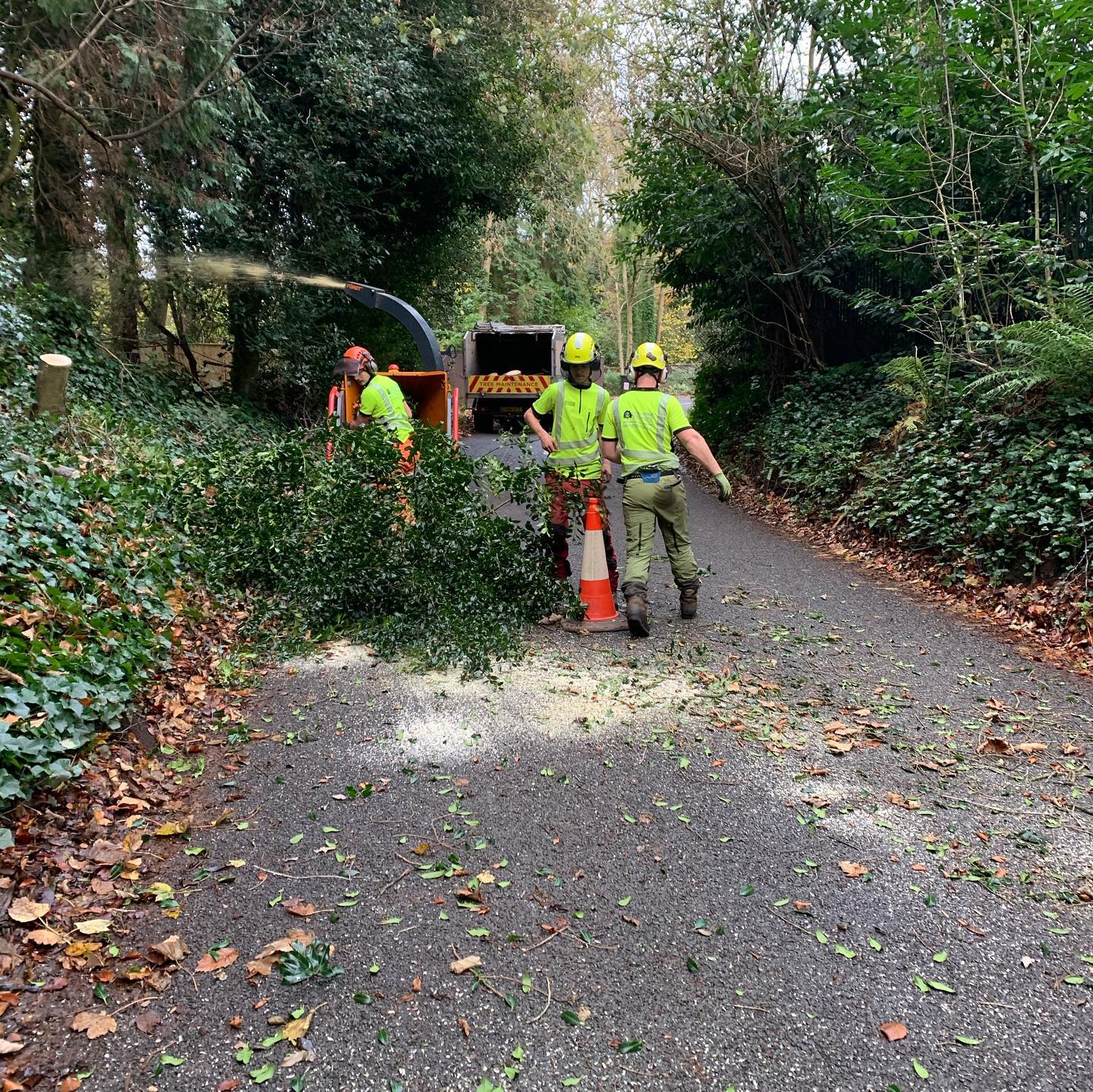 Emergency Tree Surgeon – 24/7 Call Out
The Tree Doctors are tree surgeons with a wealth of experience in site clearance and emergency tree removal in a safe and controlled manner. We provide a 24-hour call-out service for hazardous trees and have experienced arborists on standby ready to urgently act and be on-site quickly. You can rely on us to be there in your time of need, providing a first-class service and getting the job done with minimal disruption. We are fully insured with extensive knowledge of health and safety regulations and have invested in the best quality equipment to allow us to perform our job successfully.
We work with authorities and emergency services to get the best outcome for everyone following the aftermath of storm damage and extreme weather. It is important to have large trees surrounding roads to be fully checked – even if no obvious damage can be seen. It may be the case that the tree is unstable and at risk of falling.
Prevention Strategies
We can also assist in putting prevention strategies in place before a storm hits and causes damage. The Tree Doctors will visit your property and check the surrounding landscape, making recommendations as well as putting additional safety measures in place.
Our trained specialists know exactly what to look for in terms of decay – they can also perform a climbing inspection to closely inspect the condition and provide a report. If a tree is at risk of unexpectedly falling, we can put braces in to reinforce the base of a weakened tree and strengthen the roots and then carefully trim and prune certain areas.
In the case of trees being completely rotten, they can be safely removed before they inevitably fall but this must be done by an expert emergency tree surgeon and never be attempted single-handedly.
Contact us for Emergency Tree Removal Today
Contact The Tree Doctors today and in return, we give fast response times, upfront and fair pricing and friendly, professional service. We are passionate about delivering a 'right first-time' emergency tree removal service and committed to getting you back to business as usual in no time.
In an emergency, please contact 01215858993 or 07871040725.